Main Content
Transfer & Outreach
The CMBB actively fosters the transfer of latest results and knowledge into the society. As an interdisciplinary, university-overarching center the CMBB is in the position to address a broad spectrum of societal relevant questions in the area of Mind, Brain, and Behavior. With such the CMBB adds an important contribution to solving the big challenges of our time. Activities to promote the strategical knowledge transfer are grouped into three categories at the CMBB, (i) communicating science, (ii) scientific advice and counseling, and (iii) scientific application.
Communicating Science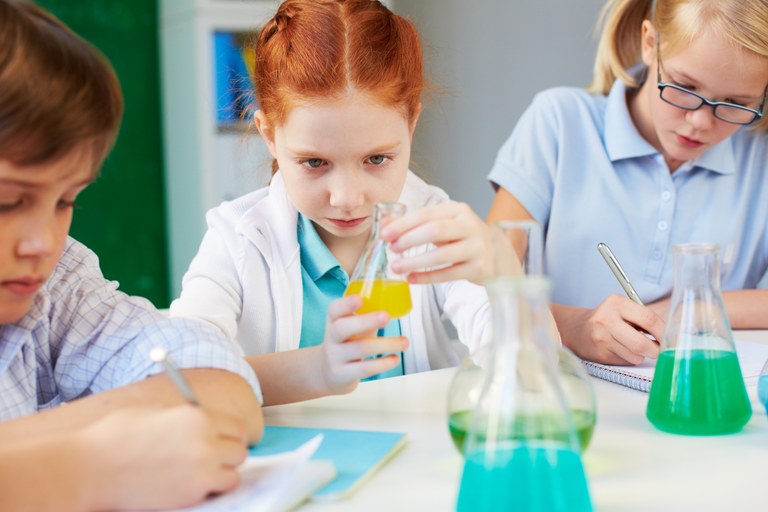 The neuro colloquium offers the opportunity on learning about latest developments in the area of molecular, systemic and clinical neuroscience from international researchers.
Since 2004, the summer school 'Visual Neuroscience' is bringing together internationally well known experts in the field with 30 selected excellent international early career researchers fort two weeks, for an intense scientific exchange at the castle of Rauischholzhausen.
Our collaboration with local and regional schools allows us to win the children over with inspiring presentations and events on topics in the area of Mind, Brain and Behavior.
Scientific Advice and Counseling
Our researchers are activly participating in advisory boards and commissions.
For further information please contact the managing office of the CMBB.
Scientific application
We are collaborating successfully with regional partners as well as gobal players:
In the area of technology and science transfer the Philipps-Universität Marburg, the Justus Liebig University Giessen and the University of Applied Sciences THM are collaborating scince 1996 with the TransMIT transfer agency. For years, the TransMIT lists among the TOP-3 transferg agencies at German universities.
TransMIT activities are accompanied by MAFEX, the 'Marburg Institut for Innovation Research and the Foundation of Enterprises' as well as the 'Entrepreneurship Cluster Central Hessen'.